Amrita Virtual Academy Blog
Welcome to our blog! Here you will find interesting articles on a variety of subjects. Stay connected with your instructors, deepen your knowledge and stay updated!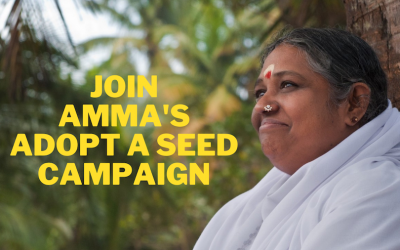 Vlog by: Sarvaga: Amritaculture Seed Saving Instructor https://youtu.be/aBqdNDjLc2s Do you want to join Amma's Adopt A Seed Campaign? Watch this short video that explains the simple steps you can take right now to help preserve nature's most precious gift: seeds.Did...
read more