Vlog by: Sarvaga: Amritaculture Seed Saving Instructor
Do you want to join Amma's Adopt A Seed Campaign? Watch this short video that explains the simple steps you can take right now to help preserve nature's most precious gift: seeds.

Did You know that we have lost 90% of Agricultural Biodiversity in just the last century? Did you know that Amma has encouraged the preservation of rare heirloom seeds as a way to preserve this Biodiversity? Find out how you can participate by joining "Amma's Adopt a Seed Campaign." Diverse SEEDS are the foundation of a healthy and sustainable food system and planet.
This new GreenFriends Initiative is a simple way we can each contribute to preserving resilient, adaptable and biologically diverse seeds for our future generations. If you would like more information on the Adopt a Seed Campaign, please reach out to: amritaculture AT amritavirtualacademy DOT com.
Resource Materials: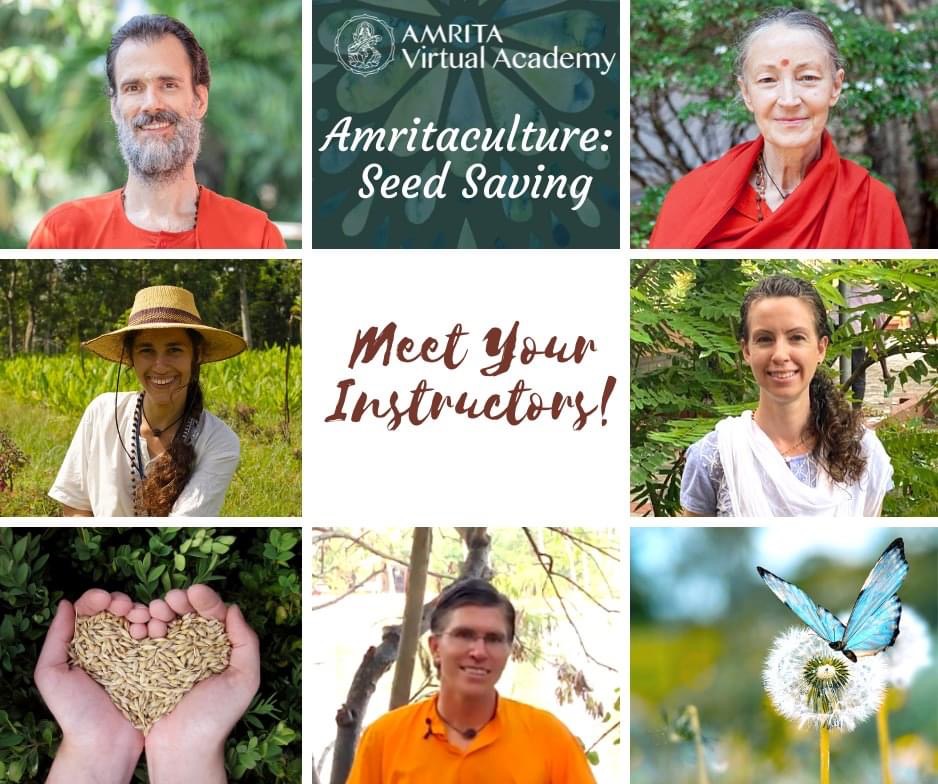 Amrita Culture Seed Saving Course
If you are new to seed saving or would like to expand your knowledge, check out our comprehensive course. This unique learning experience includes inspiring Satsangs and Guided Nature Meditations by Amma's disciples. Gain the skills to save seeds from every major vegetable crop in a step by step progression through every aspect of seed saving! Anyone can become a truly self -sufficient gardener and contribute to the critical preservation of our Earth's agricultural biodiversity. Guided by experienced gardeners from the sacred grounds of Amritapuri.
Learn more: https://courses.amritavirtualacademy.com/courses/amritaculture-seed-saving