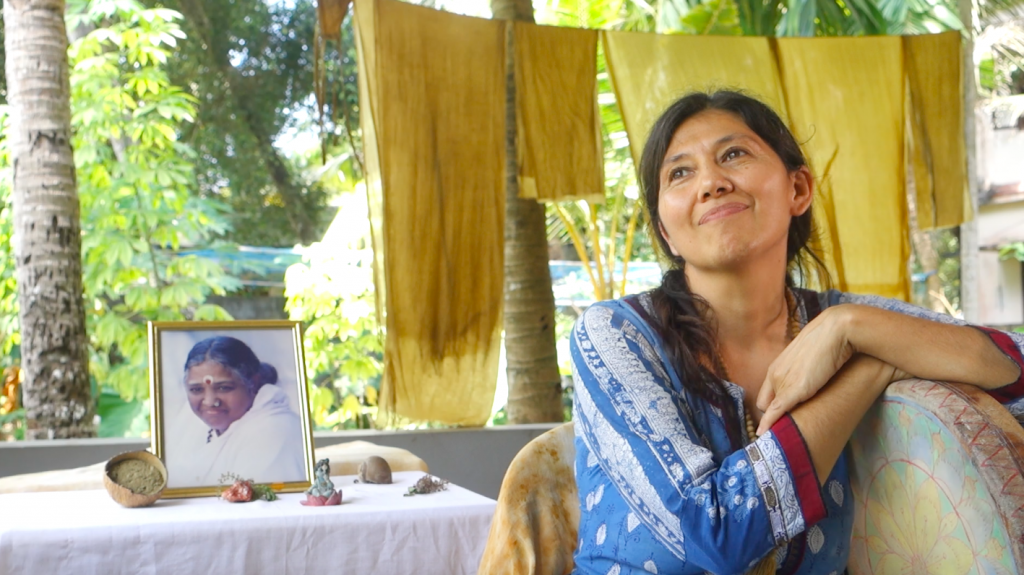 With a heart full of gratitude, I would like to share my journey into natural dyeing with you. I have been doing seva (selfless service) in the textile department in Amritapuri since 2012. Natural dyeing came to me and opened up a world of beauty and wonder. Growing our own plants helped me deepen my connection with the land and return to my ancient roots and a love for the earth. Rejoining with this cycle of life—from seeding, to tending, to harvesting, to dyeing, to stitching and finally, to wearing—reminds us how we once lived and can live again.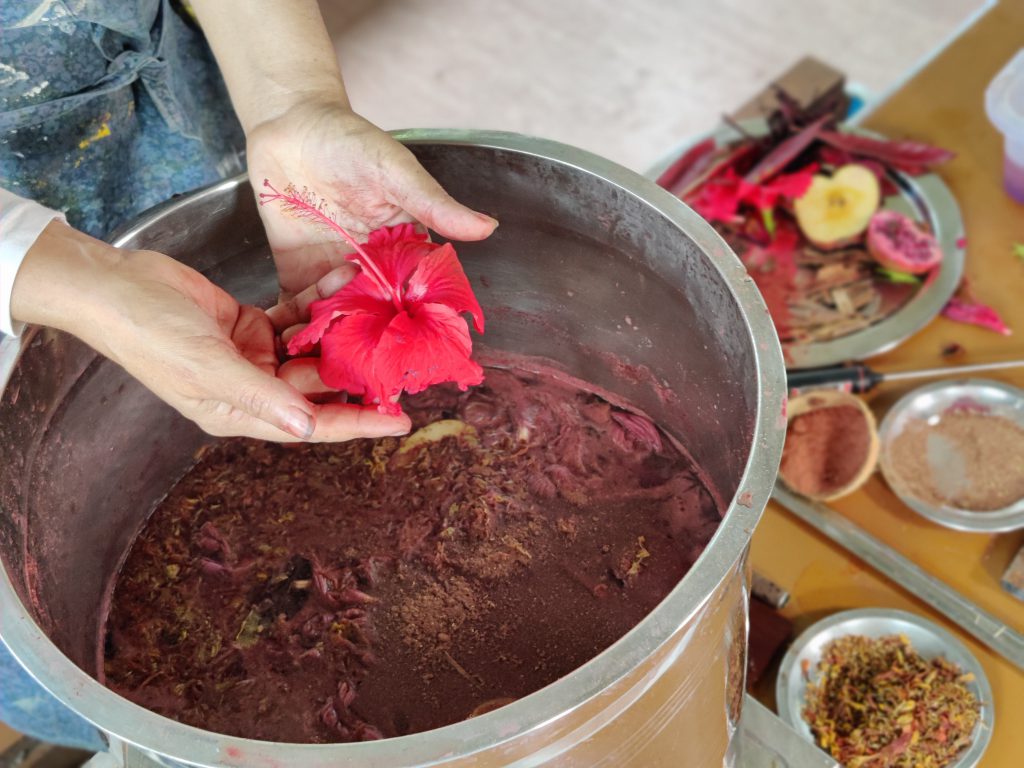 Dyeing with plants is an incredible art form. It's a way to put forth our love and efforts to restore harmony back to the earth. We see that any small effort made to help to reduce the effects of pollution in the world today can go a long way. This is a devotional, creative approach to natural dyeing, with the hope of using it as a sadhana to deepen our bond to the divine.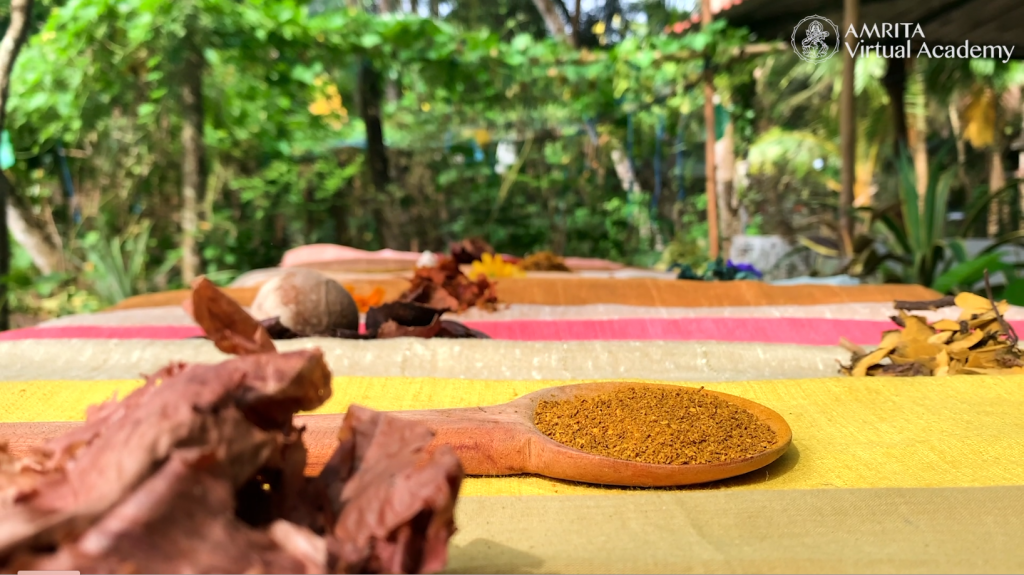 Amrita Virtual Academy will be offering a series of classes on dyeing with medicinal plants from our garden, herbs, flowers and plants that we have grown here in Saraswati Garden, in Amma's Ashram here in Amritapuri. We have been growing bamboo, tulsi, aloe vera, neem, turmeric, rudraksha leaves, henna, and we have other herbs and spices, nonni roots, flowers that give us natural color. We have kitchen scraps that you can also dye with that I will be teaching you, like onion peels.You will learn techniques for dyeing other garments in cotton and silk; and you can also explore your own creative ideas with natural dyeing. I'll also be offering different techniques such as flower bundles, eco-printing, and the basics in block printing. This is a beautiful experience and I am looking forward to sharing it with you.
We hope to see you there:
May 1 – Enrollment begins (Pre-order)
May 12 – Orientation & Unit 1 Release
Link to register: https://courses.amritavirtualacademy.com/courses/natural-plant-dyeing